It's the Most Wonderful Time of the Year…To Think About Your 2019 CPE Audit
For most Plan Sponsors, the holidays are not a time of respite or reflection; they are a time for looking forward to the upcoming calendar year. This is when Compliance begins its tradition of annual audit work plans and getting those audits approved via committee and the governing body. While in the midst of all this planning, it's important not to overlook your annual compliance audit.
As you know, the Centers for Medicare & Medicaid Services (CMS) requires that Plan Sponsors annually complete an independent audit of their compliance program effectiveness (CPE). Ensure you include this audit in your work plan as well as allocating the funds in your budget for an external resource. Gorman Health Group can help! We conduct these audits following the CMS audit protocol methodology. Current protocols dictate:
Document review
Interviews
Tracer samples (6)
Training/exclusion monitoring samples (20)
We can tailor this process to best fit Plan Sponsor needs. Though CMS requires the annual audit, they do not dictate its methodology. Contact us today to learn how we can support your compliance program audit needs.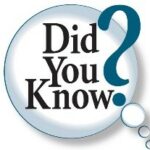 Gorman Health Group has years of experience performing in-depth CPE assessments as well as audits using the CMS protocol methodology, and many of our subject matter experts are certified by the HCCA and AHIP. Contact us today for more details.
Resources:
Stay connected to industry news and gain perspective on how to navigate the latest issues through GHG's weekly newsletter. Subscribe
Learn how a single platform designed specifically for Medicare can streamline enrollment and offer a better way to deliver a return on your plan's investment. Click here