On October 3, 2019 the Centers for Medicare & Medicaid Services (CMS) released the 2020 Readiness Checklist highlighting critical operational and contractual requirements for Medicare Advantage Organizations (MAOs), Prescription Drug Plans (PDPs), Medicare-Medicaid Plans (MMPs), and Cost Plans. The readiness checklist is released annually and, when used as a "self-assessment," can be an effective tool for validating organizational compliance with Annual Election Period (AEP) and 2020 plan coverage requirements. With this self-assessment, the organization will have both a working knowledge of their state of readiness as well as a roadmap for process improvements. It's important to note that organizations are required to identify risks and notify their CMS account manager(s) and should anticipate follow-up discussions on those areas of focus.
Plan Sponsors should carefully review the checklist for regulatory changes and updates that may have occurred since the 2019 checklist's release. Remember, this checklist is intended as a summary of the critical requirements. Plans should refer to all new guidance, memos, Final Rules, and the Call Letter for the detailed interpretation of CMS requirements.
A few examples of focus areas that may be new or expanded for 2020 include:
Precluded Providers and Prescribers – For 2020 CMS has expanded on the expectations for managing precluded providers and prescribers. In addition to requiring beneficiary notices: MAOs/Part D Sponsors must deny payments for a health care item or service, reject the pharmacy claim, or deny the beneficiary request for reimbursement when the prescribing individual is on the Preclusion List.
Timeframes for adjudicating Part B Drug Requests – The Medicare Advantage (MA) and Part D Drug Pricing Final Rule (CMS-4180-F) issued in May 2019 introduced new, shortened adjudication timeframes for Part B drugs. MAOs must ensure requests are adjudicated and favorable decisions are effectuated in accordance with the new guidelines.
Medicare Plan Finder Data (MPF) – For 2020 Part D Sponsors should ensure access to the Health Plan Management System (HPMS) Part D Pricing File Submission Module for both Part D pricing file submission and quality assurance (QA) validation results. The updates and announcements previously available on the MPF Communications Website are now posted in the module's Documentation section.
Medicare Marketing – Updates to the Medicare Communications and Marketing Guidelines (MCMG) will impact marketing and communication materials and activities. Plan Sponsors must ensure the respective materials comply with the most current guidance.
Prescription Drug Event (PDE) Requirements – Part D Sponsors must ensure submission of data and information necessary for CMS to carry out payment provisions are submitted through the Prescription Drug Front-End System (PDFS) and processed by the Drug Data Processing System (DDPS). Details about what is required to become certified to submit data, along with guidance on data submission and other resources, is available on the Customer Service Support Center (CSSC) website.
Coverage Gap Discount Program (CGDP) – CMS expects Part D Sponsors to be familiar with their responsibilities to participate in the CGDP, and provides information about the CGDP portal, onboarding training and CGDP Portal Sponsor User Guides available from the TPAdministrator.com website in the Reference section.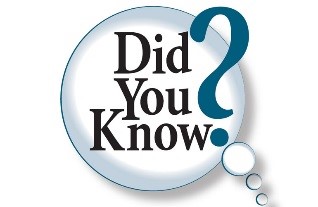 GHG conducts readiness assessments for its clients to help identify any areas of risk related to upcoming plan year preparedness. This is especially important for Plans new to the market in 2020. Contact us today for additional information.