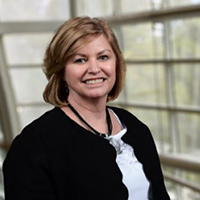 Diane Hollie
SENIOR DIRECTOR,
SALES & MARKETING STRATEGY
Diane Hollie is Senior Director of Sales, Marketing & Strategy at GHG Advisors. In this role, she provides strategic consulting services to ensure organizations maximize their sales distribution and marketing mix. Diane brings GHG clients more than 20 years of experience in marketing, sales, and product development for Government Programs. Her strong marketing, sales, and compliance background has extended to providing compliance guidance for marketing, sales, and customer service communications.
Since joining GHG, Diane has worked with numerous clients to meet and exceed their enrollment goals, maximize their market potential with strong competitive products, and develop marketing and sales strategies to improve market share within the ever-changing Centers for Medicare & Medicaid Services (CMS) compliance guidelines.

Many of GHG's clients have turned to Diane to provide marketing analysis, marketing and sales plan development, operational assessments of marketing, and marketing compliance and sales areas.  She is fluent in developing the working tools and training programs for future success within the market and with CMS. Diane has published several articles providing marketing and sales guidance within the Medicare Advantage market.