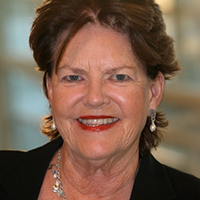 Jean LeMasurier
SENIOR VICE PRESIDENT, PUBLIC POLICY
Jean LeMasurier is Senior Vice President of Public Policy at GHG. Bringing GHG clients 30+ years of experience with the Centers for Medicare & Medicaid Services (CMS), Jean's focus includes health policy and health care reform. Her strategic planning and consulting services have been critical inputs for Medicare Advantage (MA) Plans and Prescription Drug Plans (PDPs), Medicaid managed care plans, pharmaceutical companies, and employers on legislation and regulatory impacts of changes in Medicare and Medicaid.
Jean has analyzed policies affecting creation of the ACA Health Insurance Marketplace, Qualified Health Plans, and dual eligible initiatives. She also was integral in advising plans and employers on retiree options. Jean's engagements include analysis of Medicare market opportunities, strategic advice on CMS legislative/regulatory requirements, audits, and gap analysis to assure implementation of regulatory-compliant programs.
As a senior CMS official, Jean managed the $40 billion Medicare Managed Care programs for many years. This included serving as the Director of Policy and Acting Director/Deputy Director of Operations and Regulatory Oversight. Further, Jean served as Senior Advisor in the Employer Operations and Policy Group, implementing employer provisions of the Medicare Modernization Act. Jean was also a professional staff member on the U.S. Senate Finance Subcommittee on Health.